Quality Suppliers for Quality Engines


Founded in 1923 Rottler has been producing cutting edge, innovative equipment since almost the beginning of the production engine manufacturing industry. They have an unmatched dedication, diversity and innovative product development that unequivocally allows them to supply machining equipment for demanding engineering needs. Rottler has pioneered mechanical and machine control designs that keep them leading the engine building market. DFC's reputation for having the highest quality engines on the market is only possible by having the highest quality Rottler equipment on the market. As Rottler innovates and provides even more benchmark setting equipment in the future you will see DFC upgrade their equipment to continue the trend of modern diesel engines require modern Rottler machining equipment.

Founded in 1920 MAHLE has a worldwide presence as one of the leading and largest engine component suppliers in the world. DFC uses Mahle exclusively for all their primary engines components such as pistons, rings, gaskets and bearings. We pride our engines with what we feel to be the highest quality components in the industry as half of all vehicles on the planet contain a Mahle engine component in them.
MAHLE Motorsports – In the USA, MAHLE Motorsports formed in 2000, and has established itself as the leading motorsport supplier for pistons and piston rings. MAHLE Motorsports also provides local development and production for American racing series, like NASCAR. Additionally they play a strong role of developments in Formula 1, LeMans and high performance street applications. DFC cherishes the relationship we have developed with all of the talented staff MAHLE employs.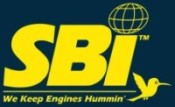 SBI is one of the dominant forces in the valve train aftermarket world. Founded in 1982 they have grown to become a worldwide supplier of valve train and cylinder head components. All products are quality control inspected using SBI's Statistical Process Control (SPC) to ensure they meet and in most case exceed OEM requirements. DFC has used SBI products in every one of our engines since our founding in 2010 and are proud to showcase their product for their consistency and reliability.


ARP achieved ISO 9001:2008 and AS9100 registration in 2009 and has maintained them since that time. These registrations represent ARP's unwavering dedication to producing quality fasteners, continually improving our quality management system and delivering total customer satisfaction. As a world leader in the engine fastener industry, DFC utilizes ARP head studs in many of our production engines ensuring quality and reliability of each engine we remanufacture.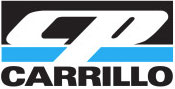 Since its conception in 1963 Carrillo has made their products with the premise of no compromises since the beginning. Being awarded with the ISO certification 9001:2008 in 2005, Carrillo produces each and every one of its products with a multi-level inspection process that ensures each product leaves with the highest standards. DFC has always been impressed by the quality and performance of every CP/Carrillo product we've ever purchased.


DFC feels that Dynamite Diesel provides some of the highest quality injectors in the industry and as they specialize in the same engine models that we do, makes them an excellent choice to supply injectors. Their processes create injectors above OEM quality and after using their product for many years DFC actively promotes their product above all other manufacturers.


Located in Arvada, Colorado, ATS invents, designs, manufactures and distributes diesel truck performance products worldwide. ATS products set the standard for the industry because of their innovation and superior craftsmanship. Clint Cannon, founder, has been key to the development of ATS products and has helped ATS earn its position as the most trusted name in diesel performance products. DFC has used a wide range of ATS products since the beginning and continues to promote their products for all of our engine applications.