Duramax 6.6 Tow/Haul Series
The DFC Diesel Tow/Haul Series engine comes standard with all the upgrades found in the Street Series model as well as several enhancements to make this engine perfect for towing, hauling and performance applications up to 500 HP.
THIS BUILD CONSISTS OF:
Contains all upgrades of the Street Series and includes;
DFC long block assembly
ARP series 2000 head studs
Stage 2 Performance camshaft
Mahle Motorsports HD pistons
DFC HD push rods
Hamilton HD valve springs
Added dowels to crankshaft for harmonic balancer and trigger gear assembly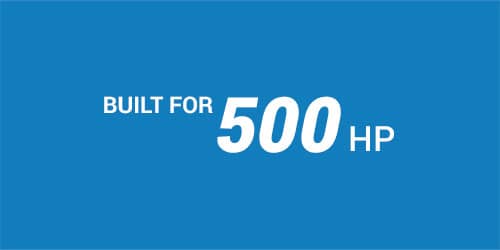 *Rated HP is measured at flywheel same as factory engine HP ratings
DFC can build a very durable and robust combination for your specific needs and all still backed with a 5 year 160,000km (100,000mi) parts and labor warranty. Make us your only choice for Duramax diesel engines in North America.
Tow/Haul and Tow/Haul HD series engines still come backed with a 5 year 160,000 km (100,000 mi) warranty however are considered a severe duty application and require more frequent service intervals as stated in warranty manual supplement for warranty coverage to be considered.