Behind every engine, is a team striving for excellence and passion. What started with a passion for seeing a change in the perception of remanufactured diesel performance engines has evolved into DFC Diesel. At our core, we are diesel engine lovers, which drives us to continue pushing the boundaries of what a diesel engine is capable of so that our customers can do more. Think you know everything about DFC Diesel? See behind the scenes and learn more about what makes us tick.
What's the DFC Diesel Difference?
DFC Diesel has set a higher level of standards in the industry that other manufacturers continue to try and match. At 16,000 sqft and the most advanced machining equipment from Rottler in the industry, our engines continue to be a leading example of quality and precision in the marketplace.
We offer services across North America and are constantly upgrading and adding to our engine series and parts to bring you the best in remanufactured custom parts and service.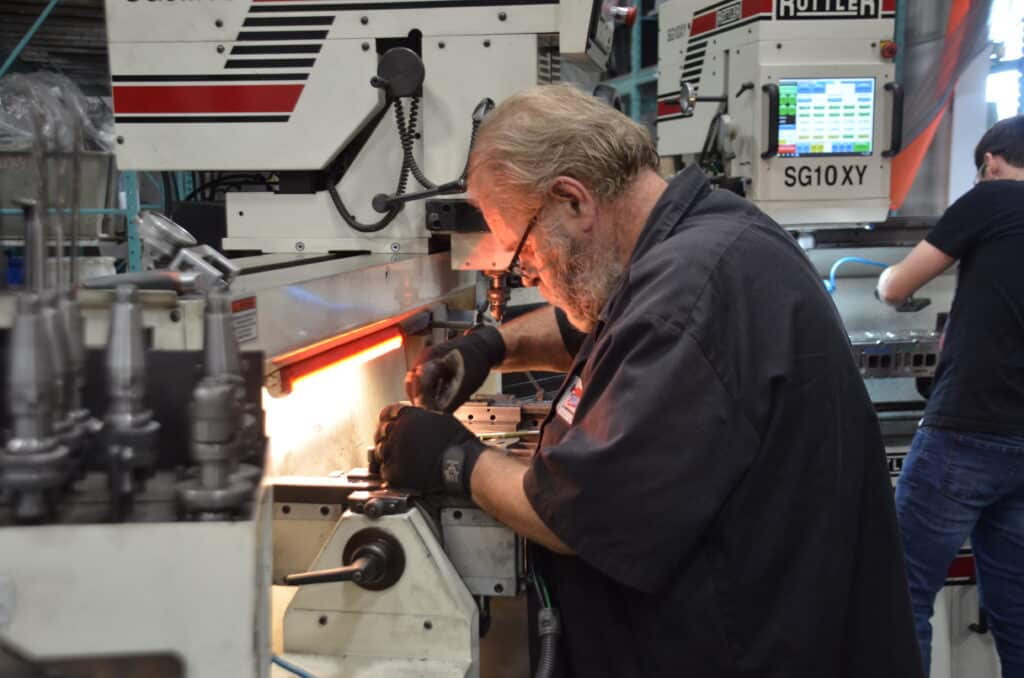 Repeatable results: Striving for excellence
Without our team working behind the scenes in the machine shop, we would not be where we are today. Made up of professionals with backgrounds in automotive, performance, and machining industries, each of our staff are passionate about what they do and continue to expand on their knowledge. We hold ourselves accountable for the highest standard of quality engines, including the most comprehensive warranty around. As advocates for excellence, we are industry leaders in remanufactured engines. By setting the bar high for our quality control standards, we are challenging the norm and helping other manufacturers to create quality parts that will outlast the vehicle.
We take pride in our engines, and that means an aggressive approach to quality control. By specializing in select models of Cummins, Powerstroke and Duramax diesel engines, we promise to uphold the quality of the engine you receive, every time. At DFC, we have adopted cutting-edge Rottler equipment throughout our machine shop, allowing us to remanufacture every part in-house. Our equipment is chosen based on speed, consistency, and the accuracy of each part.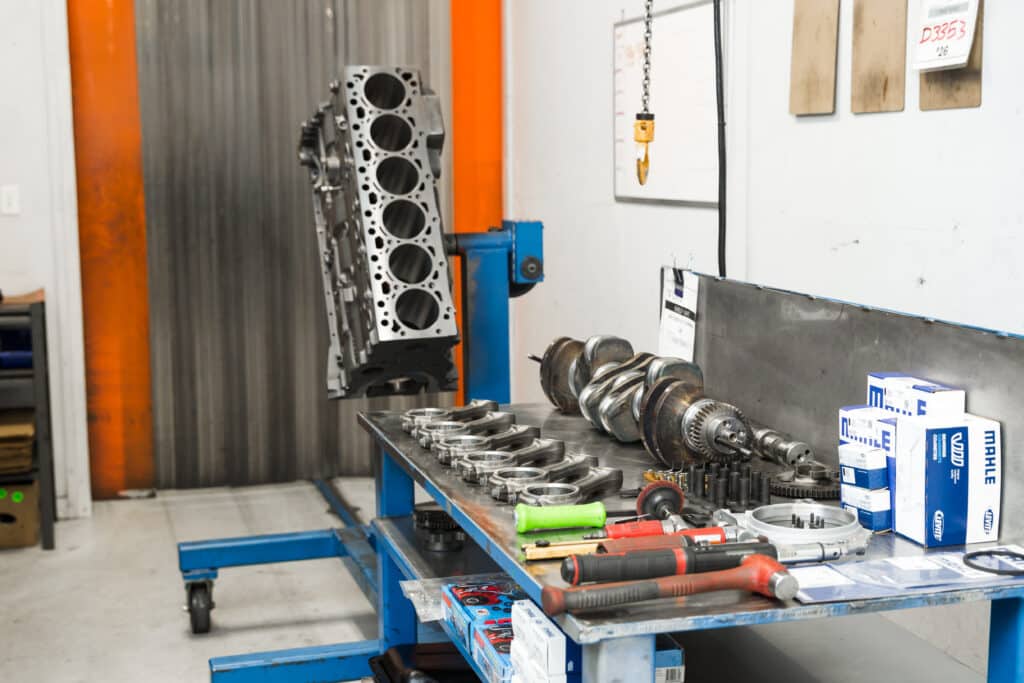 Quality parts, Quality support, Every Time
When it comes to repairs and remanufactured parts, we take every customer's concern seriously. Our process includes disassembly, inspection, reassembly, and engine cleaning. Regardless of the complexity of the issue, our team is here to assist when you have a unique problem pop up but don't know where to go. Challenging repairs allow us to constantly grow and expand our expertise. During disassembly, each part is cleaned, inspected, and qualified before it is reassembled. We see to give you peace of mind that you are leaving our shop with the highest quality of parts regardless of the age and make of your vehicle. If a part does not pass qualification or we are uncertain during the inspection, we replace the piece with a new, high-quality part made in-house at DFC Diesel.
We will never compromise on our promise of quality parts and quality support for our customers. Every piece that has been purchased from our shop is certified, passing our strict quality control measures. Our processes are thorough because we care about your engine and your safety, allowing you to leave with an engine of higher quality than when it left the OEM factory.
As fierce believers in the power of diesel engines, we are early adopters of tried and tested industry trends and new equipment. We are not alone in our industry and are proud to partner with other manufacturers such as Speed of Air to deliver high-quality parts that can elevate your engine. Our latest crate engine series features Speed of Air Hyperformance pistons, and are quickly changing the game.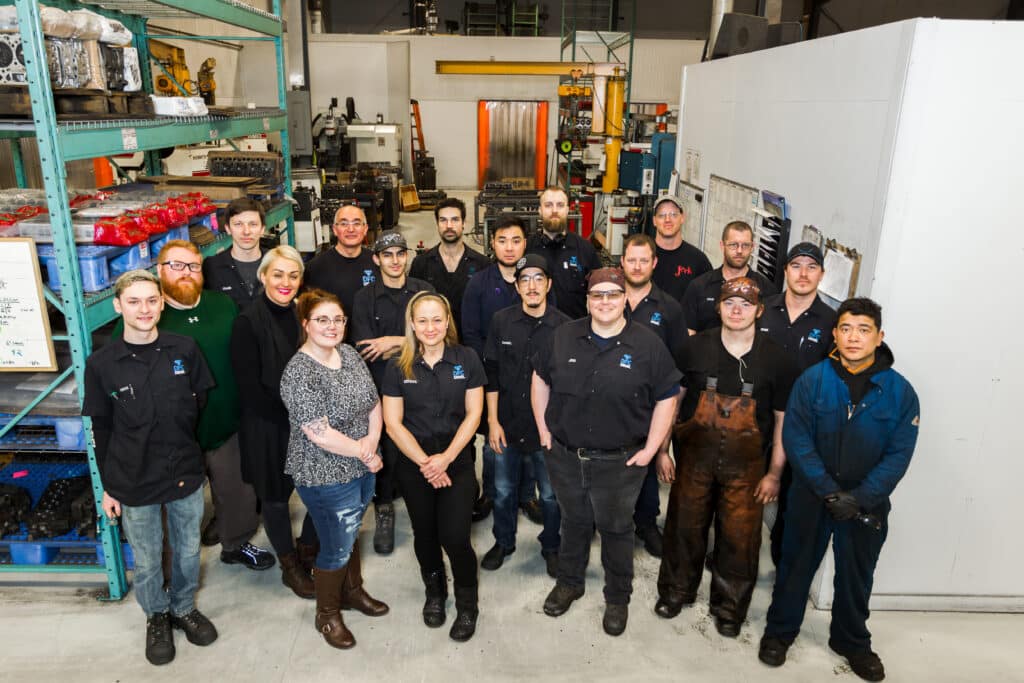 Keeping our customers front of mind each day
Caring for your engine is only part of our mission, but a large part of our operations comes from caring for our customers. Throughout our facilities, our team members are here to answer any questions you have about our engines, our services, and recommendations for the next steps when purchasing a remanufactured diesel engine. Your vehicle and engine work hard on the job, and we want to ensure that it continues to stand the test of time so you can continue to support your industry. We work within your budget to provide quality parts and after-service support. If you have concerns regarding your diesel engine or a part fails, we will honour the warranty and ensure that your engine is repaired to the best of our ability.
If you have a question about our services and processes or concerns about your engines, give us a call at 1-587-405-3105 or fill out our contact form with your inquiry. We are always open to answering questions or addressing problems in your engine as your safety is our top priority. For questions regarding our engine series and Speed of Air, check out our options in-store and speak to one of our diesel experts to find the right fit for you.