6.6L LB7 Head Gasket Kit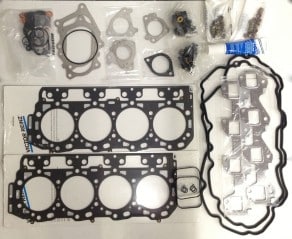 Victor Reinz, a MAHLE Clevite brand, is the largest manufacturer of gaskets in the world today, producing gaskets for virtually every engine manufacturer producing engines worldwide.
Increasing torque and performance with decreasing consumption and emissions. The development goals in engine construction determine the requirements of modern gasket systems. As a leader in technology, an original equipment manufacturer transfers all of his expertise, experience and quality into the replacement parts business. With a broad product palette, VICTOR REINZ supplies cylinder head gaskets for all conventional vehicle engines.
Victor Reinz uses materials that are on the cutting edge of the automotive & industrial communities most demanding and complex sealing requirements.
To learn more about MAHLE, please visit: www.mahle.com
Brands: Chev-GMC Duramax, Mahle
Product Type: Head Gasket Kits
Years: 2001 - 2004