5.9L Monotherm Pistons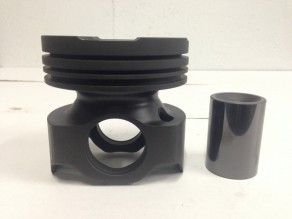 Come in Standard and .020 Over Sizes.
The new monotherms (piston + pin) are approx. 200 grams heavier than a stock Cummins Piston set, they are approx. 200 grams lighter than competitors.
Compression is set at around 16 – 16.5 :1
The volume of the Bowl + Pockets is 48.6cc's.
The New monotherms have an 04.5+ style bowl design.
The valve pockets or .075 Deep.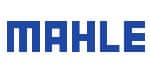 To learn more about MAHLE, please visit: www.mahle.com
Brands: Dodge Cummins, Mahle
Product Type: Race Parts
Years: 2004.5 - 2007